Jema energy awarded 210 MW in a new project in Mexico
Jema Energy continues to add projects in Mexico where it will now install 210 MW in the state of Tlaxcala.
With the Nueva Xcala plant, Jema totals nearly 1 GW in Mexico, distributed in 11 projects, for which it also offers the maintenance service from its base in Querétaro.
The photovoltaic plant called Nueva Xcala will generate 486.3131 GWh annually.
For this, Jema will supply 80 three-column IFX6 inverters, all bidirectional and designed to operate in the plant's environmental conditions at an altitude of 2580 m above sea level. The IFX6 inverters were developed to maximise the plant's output while minimising operational and maintenance costs.
Other projects in Mexico
The Nueva Xcala plant joins the list of photovoltaic plants of more than 100 MW installed in Mexico such as Villa Ahumada with 164 MW with a supply of 32 IFX6 bidirectional inverters, Trompezón with 140 MW installed and 29 sets of equipment, Perote with 110 MW and Akin with 106 MW, among others.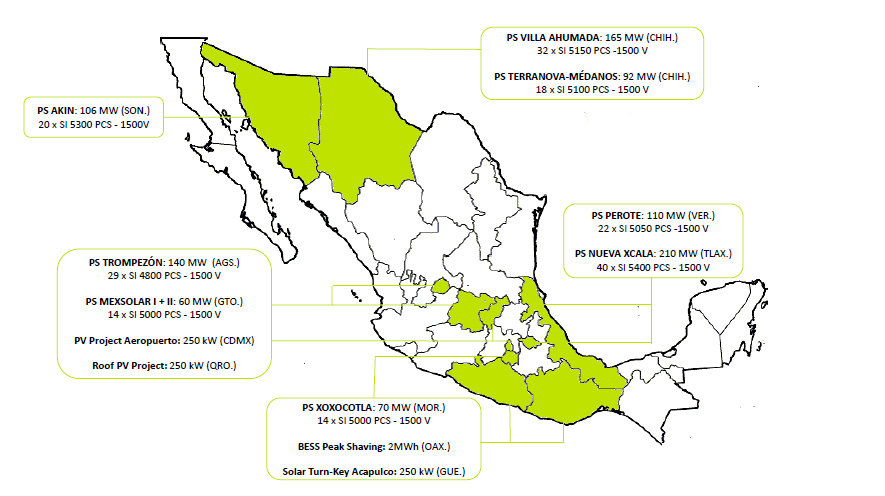 ---